IF YOU CAME HERE FROM AN EBAY LISTING, DON'T BUY THAT AMP!
They are fucking superb. Inside they are neat enough to rival Hiwatt and Matamp. Greg Burman made absolute top spec amps with top spec components, the first run of amps was soldered with gold (hence the 24 carat model in the brochure). Unfortunately he went a bit nuts and couldn't run a business any more. I sort of have been avoiding mentioning them as I didn't want the price to go nuts before I have a significant stash. I bought a Pro502 head for a tiny bit more than the pair of output valves were worth alone. BenO))) had it for a while and was shocked at the amount of gain you could get from the preamp, rivalling his 5150. It has and input gain with a 2 band EQ, then 3 more gain controls so you can really mess with the character of the gain, and patch in between the first stage and the second lot.
Here's a gutshot of one of the power amps: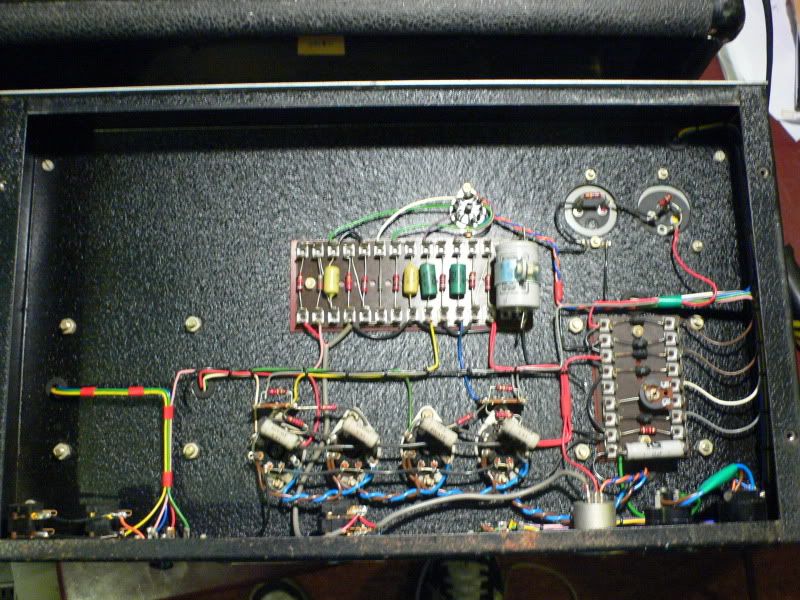 Grab any one you see. Once people all twig how good they are, they will put your kids through college. Go find a site that converts the price on that brochure to modern money.